When I was pregnant I spent a ton of time getting ready for labor and delivery. I'm not sure I spent much time thinking about what I would really need for postpartum recovery.
I was young when I gave birth to my first child, it's hard to remember if I even prepared for postpartum recovery. I was so scared of giving birth. The only thing I could think about was how I was going to get that baby out!
Fast forward 13 years, now I'm a postpartum nurse and mother of 3.
Each of my births have been completely different. My first birth was a c-section. The second birth was an drug free home birth. My last was a medicated hospital birth.
I have recovered from every kind of birth you could possibly experience.
For instance: c-section incisions, double mastitis, popped vaginal stitches (umm yeah no one prepared me for that)
I have bought so many things for postpartum recovery thinking that it would be really helpful only to never really use it.
Last summer I gave birth to my youngest child and finally felt like I knew exactly what I needed for a healing postpartum recovery. (third times the charm)
I have figured out by now that giving birth is fickle. It makes you feel great in the moment (ok, maybe right after when you finally have a baby in your arms) but then it tricks you.
All of the adrenaline of the moment goes away and you feel like you got hit by a truck. A big one.
Your lady bits are screaming at you, your boobs are swollen and leaky, nipples are super painful and your legs look like sausages. Ummmm, hello where did my ankles go?
And I thought pushing my baby out was the hard part.
I have put together the ultimate list of items every new mom really needs for postpartum recovery. I wish I had this list the first time around!
These items (in no particular order) will help any new mom have an easier postpartum recovery or you could use this list to put together a postpartum care kit for an expecting mama!
The Ultimate List of Essential Items Every New Mom Really Needs for Postpartum Recovery.
Ok, I just jumped on this bandwagon with my last birth and can I say ladies, this CHANGED THE GAME! They really stayed in place much better than undies and a huge pad. So easy to use and comfortable. Plus with my last birth I struggled with urinary incontinence (I was peeing on myself a lot) so these saved the day!
This is a topical numbing spray for your lady bits. I can't say enough good things about this stuff. #1 postpartum pain relief item for sore vaginas. Get some, you won't regret it. Your vagina will thank you.
Use this peri bottle when you are peeing postpartum to stop the burning if you have had an episiotomy or tearing. Plus it will help you stay clean and not have to tug and pull on sensitive areas.
I made these with both of my vaginal deliveries. They are super easy to prep in the third trimester to have on hand after birth! Soothing and cooling.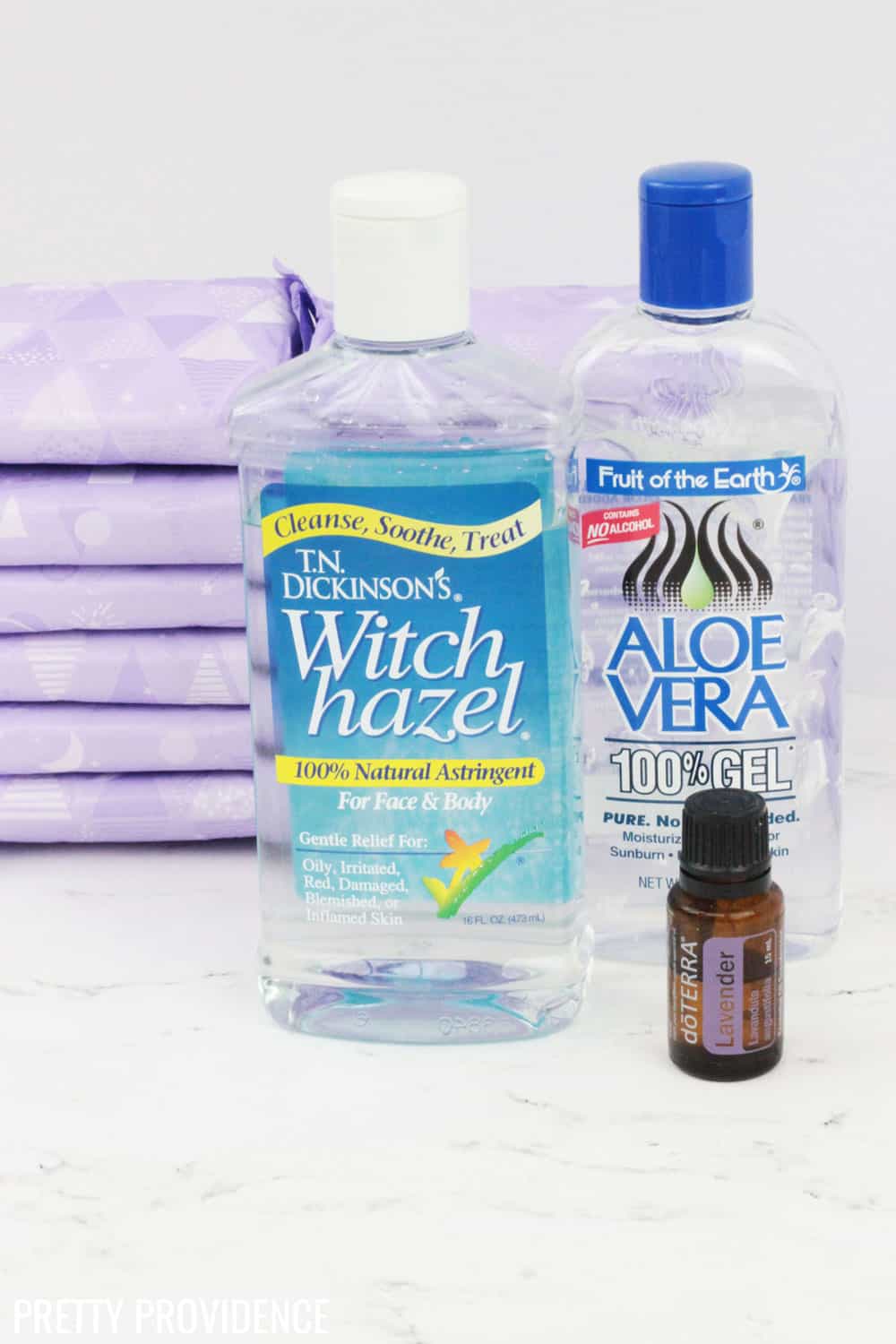 Some women prefer the mesh undies from the hospital. Others opt for big stretchy undies. Either way its a win as long as they are big, stretchy, and comfortable
This is an item I used A LOT of. In fact I went through about 3-4 of these containers, but these gave me more pain relief than almost any other item on this list!
I have used this nipple cream breastfeeding all of my babies, it really helps with the initial soreness from breastfeeding those first few weeks.
I was gifted an herbal sitz bath soak after the birth of my last baby. I tore pretty bad and it took a long time to heal, I used this almost daily and it helped so much with pain.
I lived in these bras for weeks after the birth of my boys. When your milk starts to come in and your breast and super sore and sensitive you want to be totally comfortable. I even slept in them and felt better when I did.
I cannot say enough good things about the Stars Above sleepwear line at Target. They are buttery soft, button down and easy to nurse in. I now have several pairs and an addiction to them!
Let's face it your not washing your hair or showering daily anymore with a newborn. My sister gave me this dry shampoo as a gift for my birthday last year. It smells heavenly and lasted forever!
You are definitely going to want to grab these before you get home. It goes without saying that you will be in pain.
Don't wait until you are in excruciating pain before taking your pain medications, take them as directed, when you feel the pain starting up.
If your pain is not relieved with OTC medication or the prescriptions your doctor has given you make sure you call your OB and let them know.
These reusable ice packs for your swollen lady bits are going to make you feel so much better. They are easy to use and really do make a difference!
I was shocked at how swollen my feet and legs were postpartum! It lasted close to a week and it was so uncomfortable but wearing compression socks
If you don't want to wear Depends underwear make sure you get the biggest pads with wings you can find to prevent leaks. These are not just your regular period pads guys, bleeding postpartum can be a little different than your regular cycle.
Pooping after pushing. This is the number one fear many women have after giving birth. Its not a walk in the park but taking a stool softener will definitely make it easier.
In the early days of breastfeeding when my milk comes in I leak so bad on the side my baby is not nursing on. This device has easily saved me ounces of breastmilk at each feeding.
Now NONE of my milk goes to waste. Its a great way to start your freezer stash too!
These leggings are an investment but worth every penny for the support they give you. After you give birth it can feel like your inside are falling out. These leggings give you support in all the right places.
This is the only way I was able to get anything done with a newborn especially after I had more than one child. These baby wraps are easy to use, great for beginners.
I hope this guide helped you make a list of what you really need for postpartum recovery.
Take it easy and slow down when your baby gets here! Don't miss out on what the fourth trimester is all about!
Can you think of any other essential items a new mom really needs for postpartum recovery? Leave us a comment below!